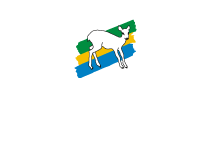 Getting there by Air
Tanzania has three international airports: Julius Nyerere International Airport in Dar es Salaam, Kilimanjaro International Airport and the Kisauni International Airport in Zanzibar. There are daily flights to any number of European destinations. There are no direct flights from the USA to Tanzania; the easiest connections are through Europe, Ethiopia or South Africa. There are regular flights from other African countries to Dar es Salaam International Airport, mostly from Nairobi, Kenya and Johannesburg, South Africa.
Click here for a list of major airlines serving Tanzania.

International Flights

Domestic Flights

Getting there by Road
From the north, paved roads connect Nairobi (Kenya) with Arusha and cross the border at Namanga. A number of buses, leaving twice daily between the two cities, also follow this route. From the south, the road from Malawi enters Tanzania at Karonga, but there are no bus services on this route. Internal roads connect Arusha and Dar es Salaam to major towns around the country. Ferry services connect, three times a day, Dar es Salaam and Zanzibar Stone Town.

the adventure starts here
Travel Tips
Climate
Tanzania's climate is predominantly tropical. Coastal areas are usually hot and humid. The average day temperature is 30 degrees Celsius. Tanzania has two rainy seasons: the long rains from late March to June, and the short rains from November to January. The hottest time of the year is from December to March, before the long rains. The coolest months are from June to August. In high altitude areas such as Kilimanjaro and the Ngorongoro highlands, temperatures can fall below freezing point.
Generally, days are warm in the northern parks, with safari shirts and trousers or shorts being appropriate dressing and a pullover or jacket for the cooler evenings. In the Ngorongoro Crater it can be very cold at night and in the early morning, so warm clothes are needed. Bright colours should be avoided. Since the equatorial African sun is very strong, a wide-brimmed hat, high factor sunscreen and sunglasses are recommended as protection.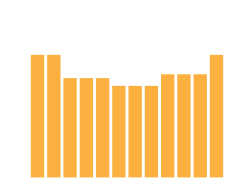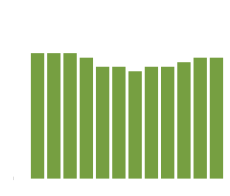 Health
It is recommended that all visitors see their doctor 4-8 weeks prior to departure for advice on medication - including malaria prophylactics - and vaccinations. Most visitors will need vaccinations for hepatitis A, typhoid, yellow fever and polio and a yellow fever vaccination certificate is required. Tanzania has tropical weather, therefore it is important to take precautions against Malaria. Malaria comes through mosquito bites; in order to avoid it, please take with you mosquito repellent and, especially before sunrise and after sunset, wear light clothes. It is also extremely important to wear sunscreen, as Tanzania is just below the Equator.
Health and travel insurance are highly recommended, and visitors should ensure that their travel insurance includes emergency evacuation.