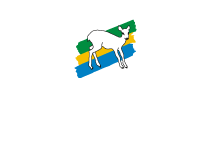 Activities
Take a walk and photograph the spectacular scenery, enjoy a cocktail by the pool or lie back and watch the Black and White Colobus playing in the trees above - your time at Dik Dik is yours. In the evenings you can enjoy live entertainment, a drink at the bar or even a game of pool in the lounge.
Arusha Day Trips
While staying with us, enjoy a tailor-made day trip around Arusha.
Visit the Cultural Heritage Centre, the Old Boma Museum or take a walk in Arusha town with our expert guides.
Visit the Coffee Plantations and the Children's Orphanage Centre, just a few minutes away from our hotel.
Visit the Meserani Snake Park and enjoy a camel ride.
Take a one-day excursion to Lake Duluti, with the option of canoeing or hiking.
Take a one-day hiking trip to the Mandara Huts at an altitude of 2700m on Mount Kilimanjaro.
Take a one-day safari in Arusha National Park.