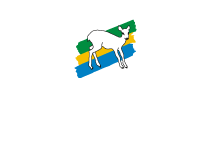 Size
945,203 sq km
Population
33 million inhabitants approx. (Zanzibar 1 million approx.)
Capital
Dodoma
Currency
Tanzanian Shilling (TSh)
Time code
GMT+3
Languages
Kiswahili and English
Electricity
220 volts, AC 50 Hz
International Dialing Code
+255
Credit cards widely accepted
Mastercard, Visa
Visas
Obtainable at the point of entry
Religions
Christianity, Islam and Hinduism
History
Tanganyika gained independence in 1961 and Zanzibar did so in 1963. In April 1964 both signed a Union Treaty to become the United Republic of Tanzania.
the adventure starts here
Welcome To Tanzania
Tanzania lies just south of the Equator and is East Africa's largest country, covering an area of almost one million square kilometres. It is a land of amazing contrasts and home to some of Africa's most prized treasures: from the Indian Ocean Coast to the snow-capped peaks of Kilimanjaro; through the endless, wild Serengeti plains, to the origin of man at Olduvai Gorge; Tanzania is truly rich in scenic and cultural diversity. The Northern National Parks in Tanzania - commonly known as the Northern Safari Circuit - offer the visitor a range of differing landscapes, fauna and flora in an area that can be comfortably covered on safari.
The Northern Safari Circuit's best-known attractions are undoubtedly the Serengeti National Park, Tarangire National Park, Lake Manyara National Park and the Ngorongoro Conservation Area.